Fill the form below to register your interest.
A powerful, purpose-built, secure and easy to use data-platform.
Trusted – From Vitality Works, a leading ANZ workplace vaccination provider with over 1,500 customers.
Powerful – Real time recording of all your vaccination status in one platform.
Flexible – Works across multi-sites and no matter where the service was delivered onsite, offsite or non-participation.
Secure – Health data records securely held and compliant with Australian health records act & data storage.
Easy to use – Visual dashboards of KPIs and reporting of site compliance and uptake, ideal during audits and reporting.
Time Saving – Save time and resources during re-accreditation audits with ready-to-produce compliance reports.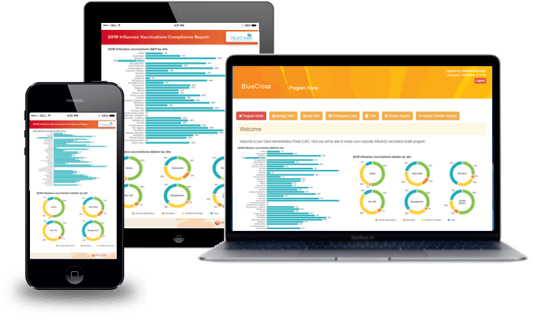 Data is crucial to know the impact of vaccination programs uptake. It is especially crucial in the Aged Care and Hospital sectors.
Vitality Works, one of ANZ's leading provider of workplace flu vaccination programs, not only provides a safe, effective, seamless and nationwide vaccination program with high participation, but can also provide a data capture toll that collects the information no matter where your staff get vaccinated or choose to decline vaccination.
This data is crucial if you have an influenza outbreak and need to know which staff can be rostered on and which staff can't.
The data is also crucial when undergoing an audit for compliance.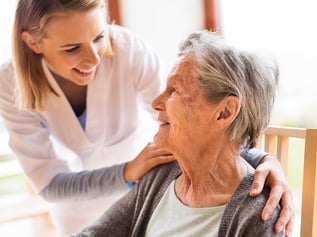 Know your obligations
It is now a legislative requirement to offer all employees and volunteers an annual influenza vaccination who work in residential aged care facilities and the like.
As part of accreditation standards, Aged Care providers are required to obtain responses from all employees and volunteers as to their participation or non-participation in the flu vaccination program.
Specifically, from 1 May 2018, Australian Government-subsidised providers of residential aged care are required to have in place an annual flu vaccination program that:
promotes the service to staff and volunteers advising them of access to a free flu vaccination on an annual basis.

actively promotes the benefits of an annual vaccination for their staff and volunteers, and for the health outcomes of care recipients

keeps records of the number of staff that receive a flu vaccination each year (participation and non-participation).



You can learn more about your obligations here:
https://agedcare.health.gov.au/mandatory-influenza-flu-vaccination-program-for-residential-aged-care-providers